Name: Sarah
Location: SA, baby!
Favorite Teams: Spurs...duh!
Favorite Players: Manu, Beno, Tony, Timmy, Brent, Dirk Nowinzki, Steve Nash
My favorite thing about Tony is: His ability to drive to the hoop, and he's really freaking cute...
If I were ever to meet him I would: Kinda freak out...and then ask "where's Timmy?"
One interesting fact about me is: I started the
beno_udrih community on here.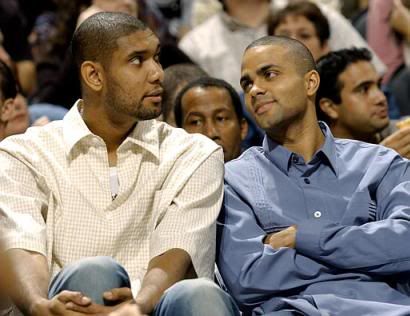 awww...can't you feel the love?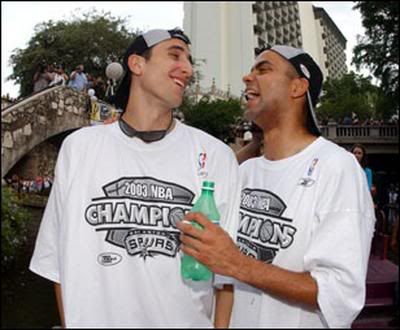 hehe tis my manu y tony!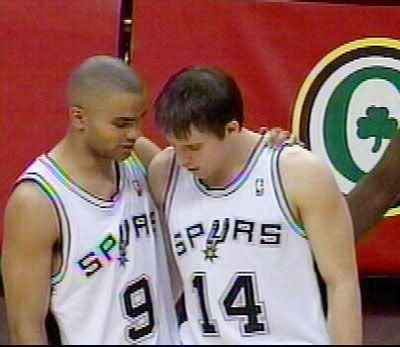 SECRETS DON'T MAKE FRIENDS!!
and the best picture EVER!!